What makes a good F&B product?
What makes a good F&B product – something that stands out, makes customers want to try it and then keep buying it?
There are many factors to consider, certainly taste, visual appeal and for the on-trade, great branding is vital, but coming up as one of the most important requirements for modern consumers is provenance.
This is why we are delighted to have Hussingtree Gin available through the Comesto shop, gins with real authenticity as well as a great taste and smart branding. This is a range of gins that offers a new take on botanicals but also adheres closely to the traditional need of pairing excellently with a neutral tonic water.
Each flavour is powered by a botanical that is native to Worcestershire the county in which it is distilled and produced. This creates a product with a genuine regional speciality and yet the offer is not limiting in any way by being bound to the region. It's a smart move that presents a range of drinks with a strong regional flavour, but its values can be appreciated UK wide and will also be of great appeal to the range of export outlets we are working with looking to purchase quality distinctive UK products.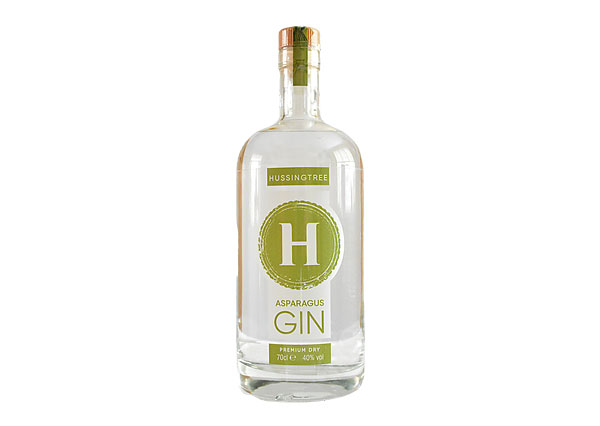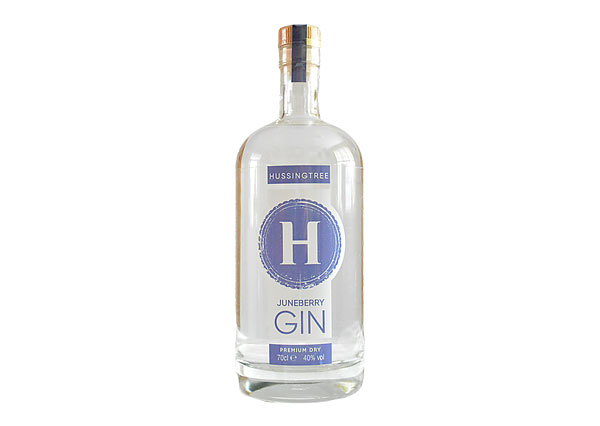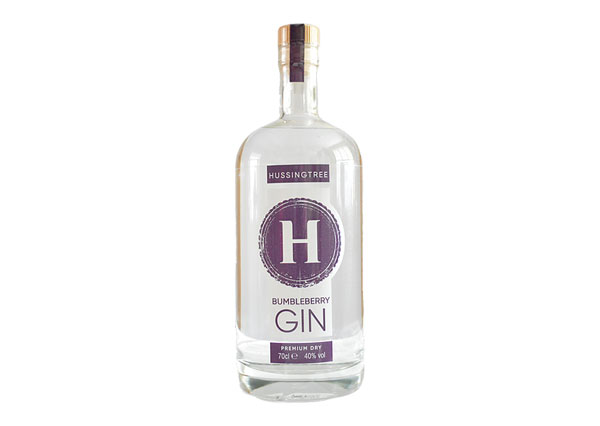 We are offering their core range of three distinct botanicals – Juneberry, Bumbleberry and Asparagus and they are traditional gins not flavoured mixes to drink as a liqueur. All of them mix well with a neutral tonic and we would position them in the same market as cucumber gins – a distinct sophisticated twist with a traditional serve.
Juneberry
A dry gin that's full of flavour, it balances juniper with juneberries, a subtle citrus kick from orange peel alongside seven further botanicals. The juneberries add a wonderful rounded fruity and gentle sweetness to the flavour, without being overpowering.
Bumbleberry
Three traditional British berries – Blackberry, Bilberry, Sloeberry – combine with juniper and supporting botanicals to create a beautifully flavoured Bumbleberry Gin. Packed with fruitiness yet wonderfully smooth.
Asparagus
It's a bit quirky. It's pretty unique. And it's truly delicious. Through distillation, the asparagus delivers an earthy, nutty-sweetness on the palate. The blend of botanicals, enhanced by local brine salt from another Comesto supplier Droitwich Salt, that's added during the distillation process, complements its characteristics wonderfully.
Duncan Gilroy of Hussingtree has a strong background in F&B marketing and branding and as part of the family firm, it fell to him to work with the core principles of the Hussingtree brand and create a visually appealing package promoting the Worcestershire values of the botanicals without compromising on delivering a range of products that would sell well anywhere.
He chose Hussingtree a local village for the name and developed a stylish single capital H as the logo. Throughout the whole brand experience – from spotting it on the back of a bar to finding out what it offers to finally tasting it, there is an instant understanding that you are buying something with quality, distinction and a new taste. It's restrained and sophisticated, but accessible.
It takes a lot for a gin brand to stand out and to deliver on taste and when the market is full of concepts and brands many with faux humour and a dodgy backstory trying to catch the eye this is a brand that delivers on both provenance and taste.
All flavours are available through Comesto with trade prices starting with a single case minimum and fast free delivery.
A new taste for the Summer for your customers.