Hand crafted salmon skin crisps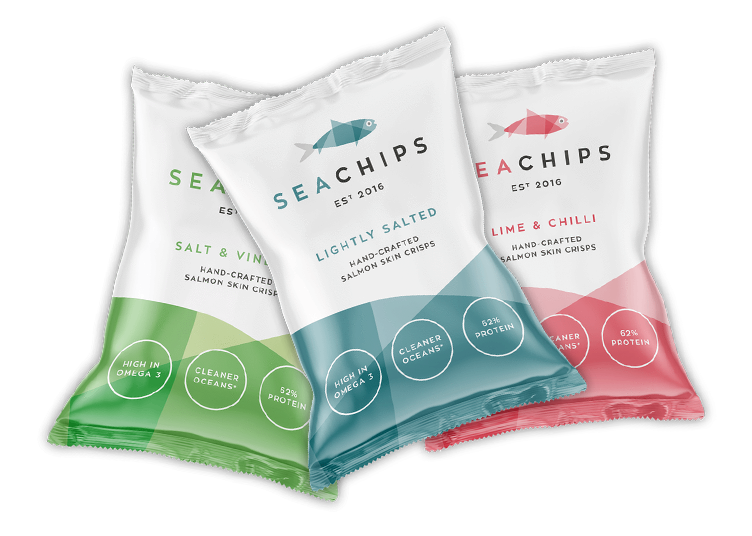 Sea Chips as the UK's first handcrafted salmon skin crisps, using the often wasted nutrient packed skin
Born out of a passion to share great tasting snacks Dan and Dom have developed Seachips into a company that represents more than just a new healthy snack, every decision we make follows our strong belief of not only being good for you but good for the planet.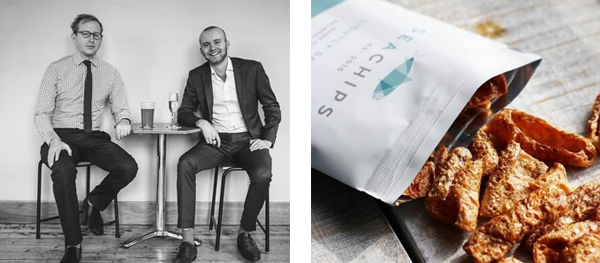 Whilst we were sourcing our salmon skins, the fishmongers would tell us they'd usually throw the skin away, we soon discovered that almost half of all seafood that's caught is thrown away. We decided to address this by using the often wasted nutrient packed skin to make our crisps!
We are also donating a portion of our profits to supporting organisations and charities who are actively helping to clean up our seas and oceans. Hopefully, we can help to set an example for businesses that may wish to find ways of contributing to looking after the planet, without which our tasty snacks would not be possible!
Wholesale information
Gluten free, High protein, 0g Carbohydrate, suitable for Ketogenic and Paleo diets.
Sea Chips Lightly Salted (12 pack)
Hand crafted salmon skin crisps
Our first flavour; one for the salmon skin lovers! Simply seasoned to enhance the flavour, if you love crispy fish skin on its own, then this is the one for you!
Sea Chips Lime and Chilli (12 pack)
Hand crafted salmon skin crisps
Introducing the sharp, citrusy savoury salmon skin crisp with a kick of our specially blended chilli mix - Don't worry though, it's not too spicy! Dom's favourite.