Mixologist quality ready to drink bottled cocktails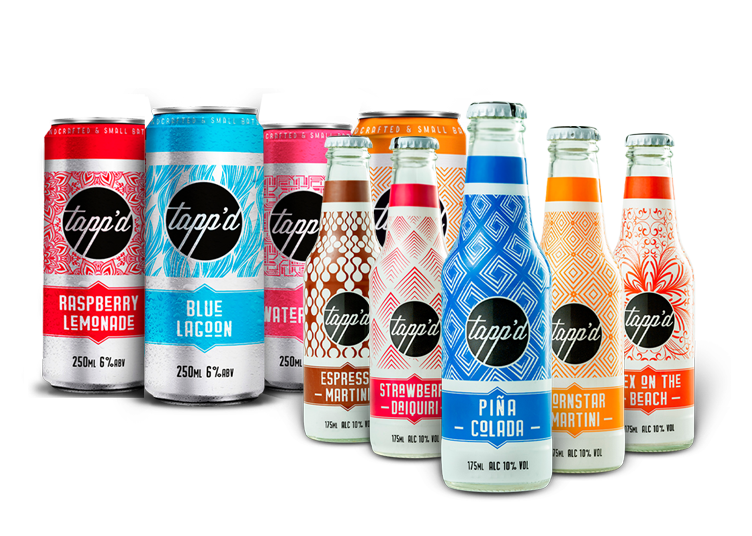 Tapp'd Cocktails was launched in 2019 with one mission, to handcraft the UK's first mixologist quality, ready to drink cocktail range using real fruit and carefully selected ingredients.

Tapp'd provide a range of single serve, award winning cocktails created by Jay O'Hara and Luke Davies from a 15k sq. ft. bonded manufacturing facility in Leigh on Sea.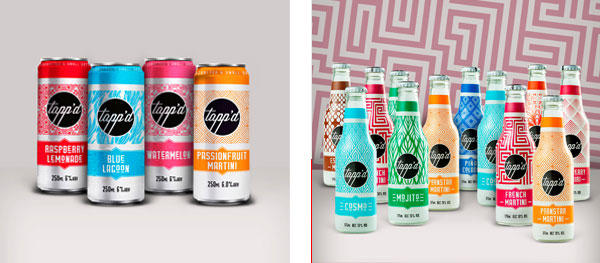 Things have come a long way since 2019 where James and Luke would hand mix cocktails in their kitchen and then drive 500 miles in a day to a trade fair to spread the word. The tenacity of our founders and quality of product has never been in doubt. Determination and sheer hard work have made Tapp'd into the fastest growing RTD brand in the UK today.
We use the best ingredients including fresh fruits, Madagascan vanilla, premium aged spirits, and real ethically sourced ground fresh brewed coffee. Add to that the best mixologist brains we can pick, and some honest yet brilliant taste buds, we have arrived at our current range.
Within 4 years we have created a state-of-the-art factory cable of producing over 15m units per year, a dedicated team of nationwide sales staff which is supported by an enviable office-based customer service team and a loyal following of happy customers.
We currently have over 2500 on trade customers in the home counties and now have a range of cocktails that we think are the best made, consistent and certainly the most efficient on the market.
Our serves perfectly fit industry glassware and we offer a little bit more booze at 175ml than everyone else at 10% ABV.
Just pour into a shaker with ice for 10 seconds and pour out, no measuring needed. As the products are individually portioned there is absolutely no wastage, no over pouring, no mistakes and the best fresh flavour every single time.
We pasteurise our products to make them as safe as possible allowing for a 12 months' ambient shelf life!! All our cocktails are gluten free, vegan and free from any artificial flavours or preservatives. We genuinely believe our handcrafted delicious cocktails are the best tasting out there.
Wholesale information
BOTTLED COCKTAILS
Using real fruit, vegan & gluten-free ingredients we source the finest ingredients, including ethically sourced coffee and award-winning spirits to deliver exceptional quality and a perfect pour, every time.
CANNED COCKTAILS
We have shaken up the cocktail market and have released 4 additional flavours to our original range. Using real fruit and craft distillery vodka we have produced 4 carbonated cocktails ready to enjoy from chilled. ALC 6% VOL 250ml.