Delicious bottled cocktails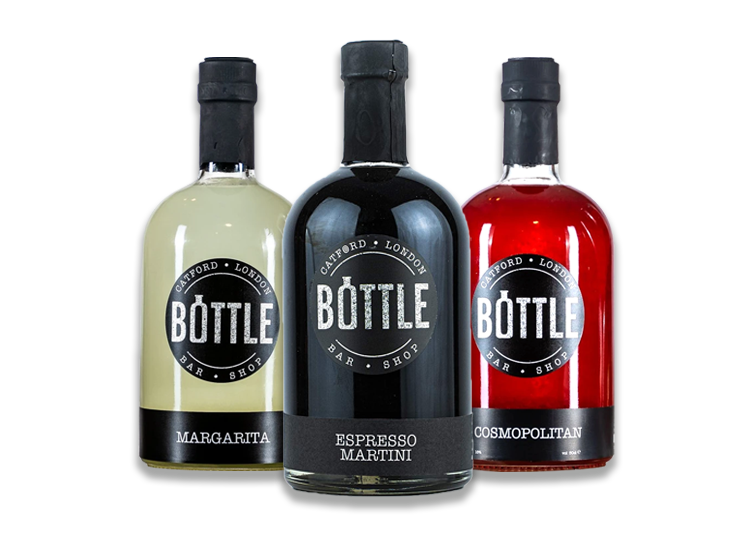 Hello, we are Xhulio and Natalie (husband and wife) and we make delicious bottled cocktails. Xhulio is the passionate mixologist and I'm (Natalie), a keen sampler of Xhulio's cocktails.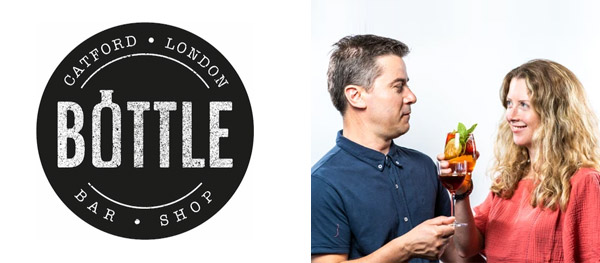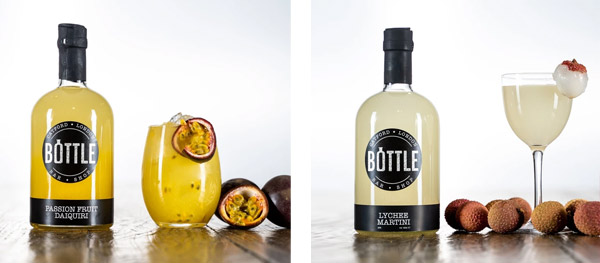 Our bottled cocktails and infusions are all handmade by us from start to finish: we infuse, mix, create, prepare and bottle up every single bottle ourselves, at our shop. All our cocktails are made in small batches which ensures a high quality control, always.
In December 2017, we took the plunge and opened Bottle Bar and Shop in Catford. Over the past (nearly!) 3 years, we've worked hard to prove that our bottled cocktails can be just as tasty and beautiful as cocktails from some of the best bars. We want people to move away from the idea that ready to drink cocktails are full of sugar and additives – there's some mixology magic going on in Catford, try our bottles!
Wholesale information
There are no additives or flavours in our drinks, just delicious classic cocktails made with natural ingredients. We use high quality brands such as Rock Rose Gin and Holy Grass Vodka to give you the best drinks experience.
Storage
Keep away from sunlight and heat, store in a cool dry place
Once opened, consume within 6 months
Drink within 36 months for the best experience.