Organic Italian white wine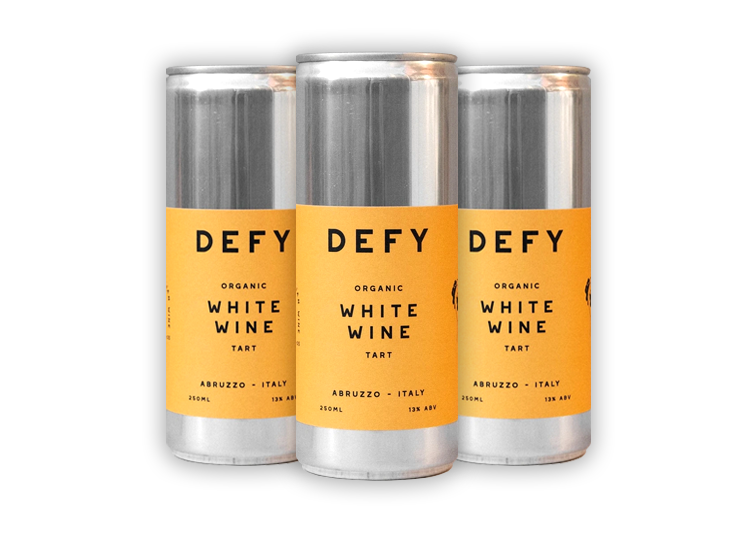 It's from Italy, it's organic, and it's wet.
We are defying conventions to bring good quality, organic wine to the modern consumer; delivered in convenient and sustainable packaging.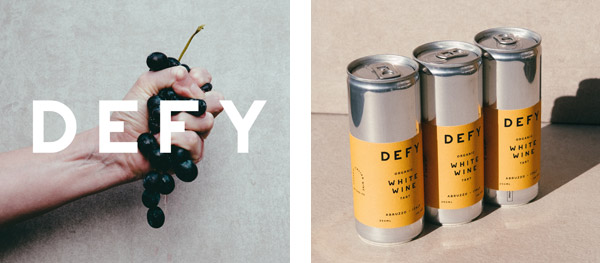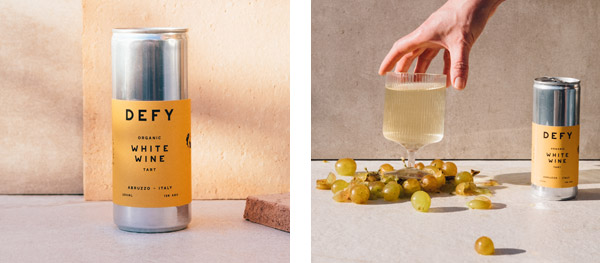 We are a small, UK-based company. We love wine, but we did not like all the complexity and pretension surrounding it. We just want great, delicious wine and we know you do, too. That's it, the wine. We are not here to tell you what went in to it and all about how it's done and make you learn a hundred new terms.
We love wine, so we got rid of the pretension and all the fuss around it and we put it in a can, because cans are easy for people (and good for the planet).
This is not wine education. There are plenty out there who are trying to educate you on wine; we just bring you great wine to enjoy when, where and how you want. With DEFY, you can just enjoy it. You can trust it's going to be made well with care given to the process, to the ingredients. That's why our wine is organic and vegan-friendly.
People should be able to have delicious wine, any time, any place. We know people desire quality, but don't need the snobbery or the exclusivity that can come with wine. We are direct, straightforward, simple and authentic.
Wholesale information
Plastic-free packaging staying in line with our eco-conscious cans.
Grown and made in Abruzzo, Italy using the Pecorino grape.
DEFY Organic White Wine (1 case)
It's from Italy, it's organic, and it's wet
Tastes like white wine.
Really good white wine, but definitely just white wine.
Not rocks, or gooseberries or a spring day.
If you pushed us we might say tart, dry(ish) and refreshing.
But we don't like being pushed around, so let's stick with white wine.
It's from Italy, it's organic and it's wet.
24 x 250ml cans per case, 13% ABV.
Organic (Soil Association Certified), Vegan-friendly.