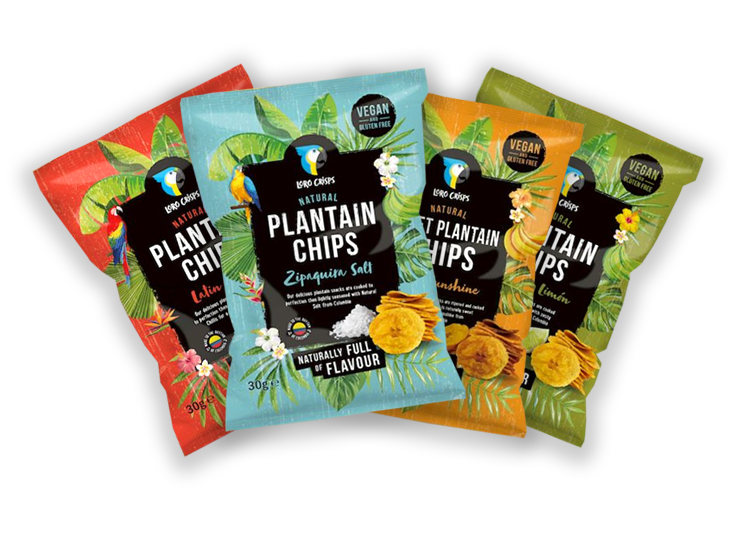 Loro Crisps are on a mission to share Colombia's favourite crisps – plantain crisps. We've got five flavours – or sabores as we call them in Colombia – to choose from already.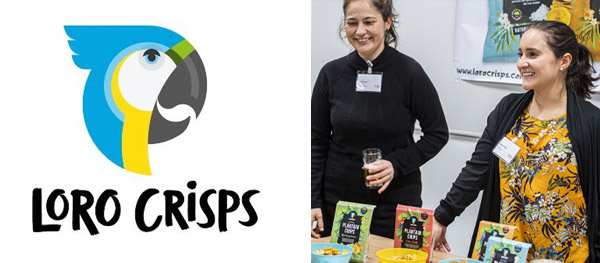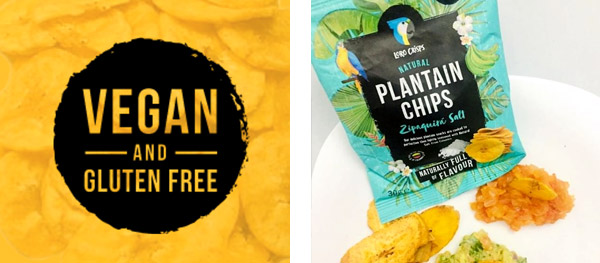 Parrots eating plantains are the Colombian equivalent of funny cat videos. You need to watch one! So, parrots love plantains and parrots are cool – everyone knows it.
Loro Crisps founders Natalia and Daniela grew up in Colombia, where parrots and exotic animals are regular parts of daily life. Both had parrots as pets and one of them was called Pepe. A handsome Blue Guacamayas, he was the coolest of the cool. As 'loro' is Spanish for 'parrot', Natalia and Daniela decided Loro Crisps was the perfect name to bring this favourite Colombian plantain snack to the UK.
Now Pepe the parrot is the heart and soul of Loro Crisps. He's representing the best of Colombia and he's on a mission. A parrot's mission. To share his favourite crisps around the world!
Wholesale information
Glutten free, suitable for Vegans and Vegetarians.
High in fibre & potassium, low in sodium, more flavour, less sugar!