Exceptional spirits, distilled and crafted in Salcombe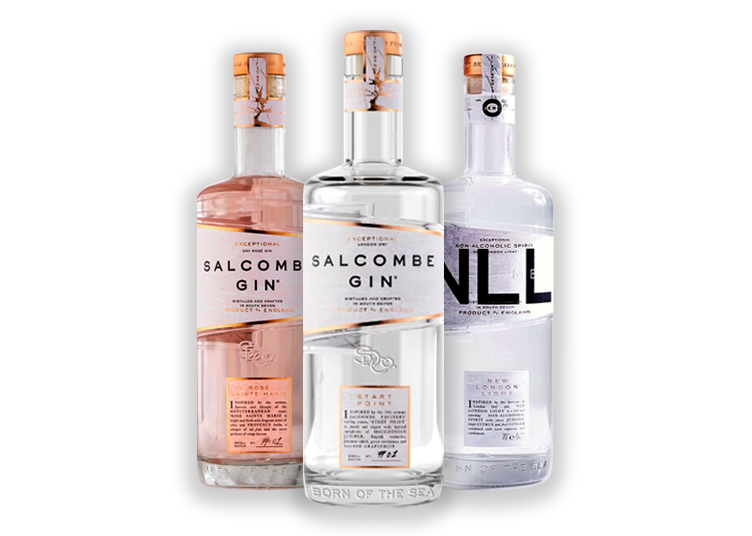 Co-founders Angus and Howard first meet whilst working as sailing instructors at the Island Cruising Club and begin their ritual of a sundowner gin & tonic at Salcombe Yacht Club overlooking the estuary as a regular way to conclude the days sailing. With Angus' burgeoning interest in the distillation of spirits and Howard's desire to build a company in Devon with exceptional products, Salcombe Distilling Co. was born from their common love of gin and the stunning coastal town of Salcombe.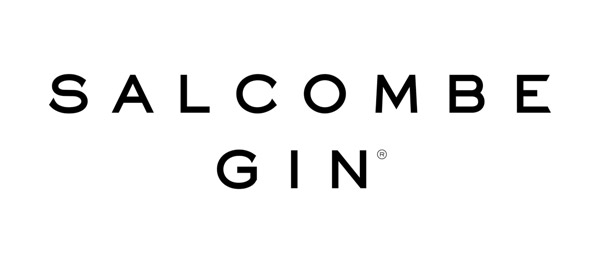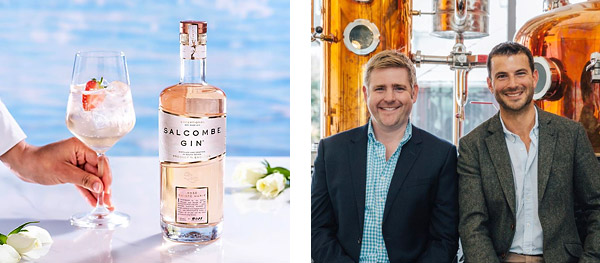 Inspired by the coastal vitality of Salcombe and its shipbuilding heritage, Salcombe Distilling Co. creates exceptional spirits at its waterside distillery on Island Street, Salcombe; one of the world's only distilleries directly accessible by boat.
Salcombe Fruiters were schooner sailing vessels built in Salcombe and neighbouring Kingsbridge in the 19th century. These hand built ships were the fastest of their day, with copper sheathed hulls and an ability to sail close to the wind, they were small and fast to carry the highly perishable cargo of fresh fruits and spices from around the world to England's ports.
Harnessing the essence of these ships' precious cargo and their exotic trading routes, we use only the finest citrus fruits and spices to create our collection of exceptional spirits, each led by flavour and inspired by history.
Nestled amongst traditional boat builders on Island Street, we continue Salcombe's legacy of producing outstanding handcrafted products. Drawing influence from our rich maritime history, we produce every drop of our spirits with an unrivalled passion, care and attention to detail.
Wholesale information
Salcombe Gin Start point (1 case)
Exceptional spirits, distilled and crafted in Salcombe
Distilled with 13 fine botanicals hand sourced from around the world, including Macedonian juniper, English coriander seed and fresh citrus from historical trading routes once served by the famous Salcombe fruit schooners, Salcombe Gin 'Start Point' is exceptionally smooth with layers of complexity.
6 x 700ml bottles per case, 44% ABV.
Salcombe Gin Rose Sainte Marie (1 case)
Exceptional spirits, distilled and crafted in Salcombe
Distilled and crafted using the finest Macedonian juniper berries to provide structure in the background, partnered with a natural, but not overpowering soft sweetness from strawberries and angelica. Fresh citrus peels of lemon and orange which are hand peeled each day prior to distillation and combined with ten further hand sourced botanicals including lemon verbena, rose petals, orange blossom and pink peppercorns are combined to create this truly exceptional gin that is elegantly soft and smooth.
6 x 700ml bottles per case, 41.4% ABV.
New London Light, Non Alcoholic Spirit (1 case)
Exceptional spirits, distilled and crafted in Salcombe
'New London Light' (NLL) is a critically acclaimed, bold and refreshing non-alcoholic spirit with an outstanding spectrum of flavour. With its delicious full body, complex layers and thirst-quenching zest, NLL is making waves in the low and no space as it looks to set a new standard in taste.
6 x 700ml bottles per case, 0% ABV.