The Spirit of Oxfordshire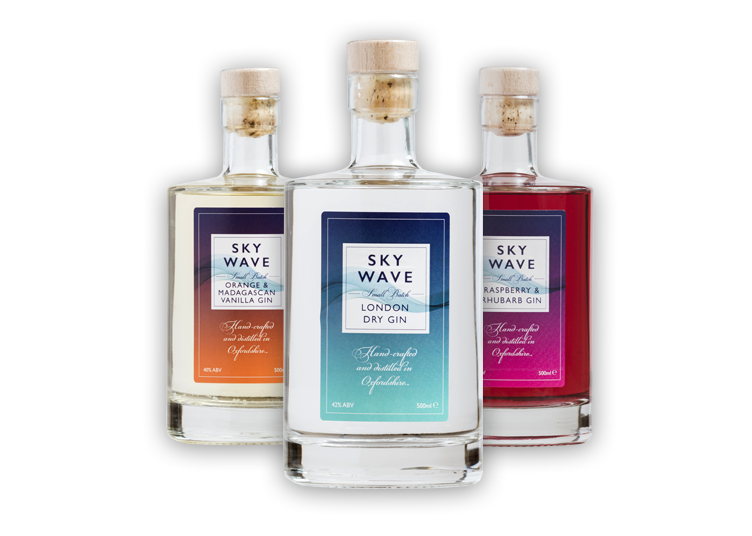 Sky Wave Gin launched onto the gin scene with a bang. It wasn't quite two years old, when its Signature London Dry was named the World's Best Contemporary Gin at the World Gin Awards 2020. But this is Sky Wave Gin's style; artisan, premium and a little unexpected.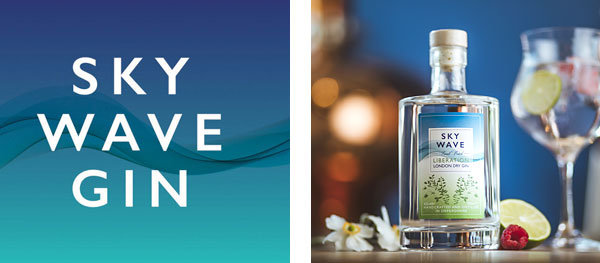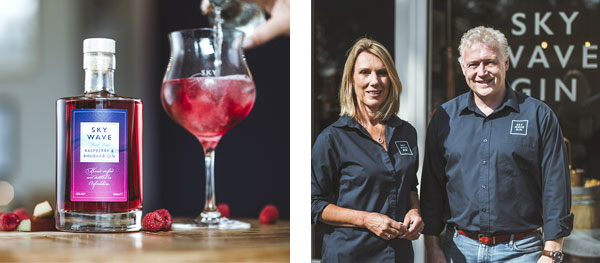 When founders and distillers, Rachel Hicks and Andrew Parsons, couldn't find their perfect gin they took matters into their own hands and opened a distillery. Seven gins now grace the range accruing an impressive 19 international medals.
Their London Dry Gins are created using the one-shot method, which demands nerve-shredding accuracy in preparing botanicals and other ingredients for each still run. There is no second chance to get it right. Their 200-litre still breaks with tradition, designed with a long copper column and no reflux plates. This aids the smoothness and mouthfeel of Sky Wave gins.
Locality and provenance are important to the business. Their fruit gins use only whole fresh fruit and local fruit growers are paid in gin. Nearby Blenheim Palace supplies the mineral water and botanicals are foraged locally.
It's believed Sky Wave Gin is the only gin distillery to be based on a former RAF base, entertains a neighbouring ghost and welcomes pilots who fly in to buy its gin.

Wholesale information
Sky Wave Gin creates all its artisan gin by hand and with passion. Unusually, their Master Distiller never relies on machinery to indicate when to make the 'tails cut' – but always does it purely on taste. He believes that every batch is different in terms of ABV or temperature for the cut, and that taste is the only sure way. Every single batch of gin to leave the distillery has been personally tasted by one of Sky Wave Gin's two distillers, ensuring premium quality and consistency.
There are no additives, preservatives or flavourings used in our gins and all our products are vegan friendly and gluten free.