Sophie Hyam
Sophie left school at 16 to train as a chef, successfully achieving her City & Guilds qualifications and gaining her first employment as a fledgeling chef at The Opposition, and independent restaurant in her home town of  Stratford – upon – Avon. She quickly advanced to the sauce section, creating both desserts and sauces.
Unfortunately for Sophie, her first husband was unimpressed by the long, unsociable hours and weekend working necessitated by her job. As a compromise, she put her beloved career on the back burner and started to work in sales; however, she couldn't give up completely. Her cooking of fresh, seasonal food and sourcing of new produce never stopped, and she continued to cater for private dining events and hold pop-up restaurants in her spare time.
Eventually, in April 2019, Sophie took the plunge and immersed herself wholeheartedly into the role of self-employed chef, drawing on her 35 years' experience of cooking professionally using wholesale food suppliers and sharing her food with her family, friends and loved ones. Soon she was providing privately catered dining, food demonstrations, cookery lessons and cooking diet-specific dishes for regimes such as Keto and Slimming World. 
Sophie has also created a monthly Recipe Book Club, featuring a different cookery book each month where ingredients are difficult to find in local shops but can be sourced online. She has also become a social media influencer, championing unusual recipes made from scratch, using unusual ingredients.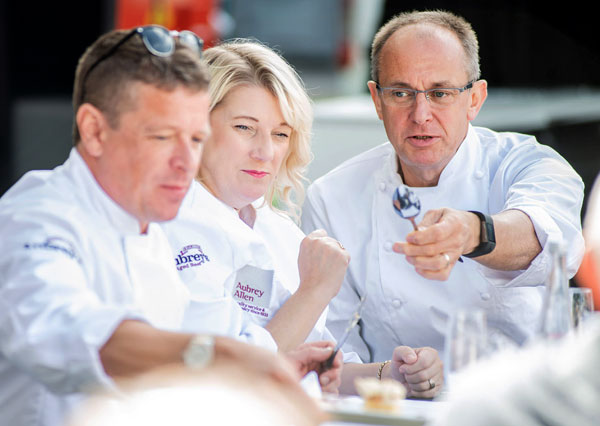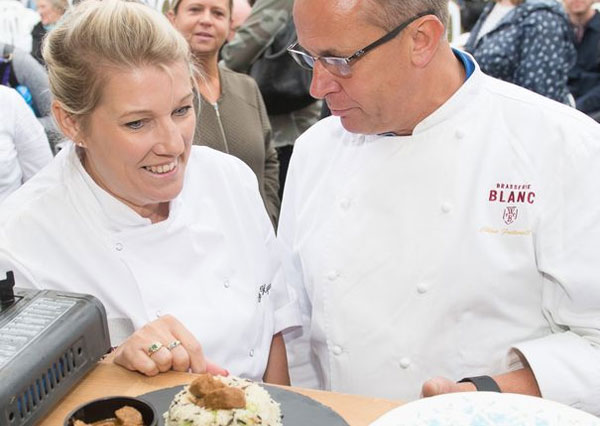 Sophie is one of Comesto's early supporters:
"All of this means I have to keep on top of my game and provide my clients with top quality products while incorporating new products and food trend items into my menus.
Ease of accessibility to required ingredients is advantageous to the busy chef or cook who does not have time to contact numerous wholesale food suppliers, and that's why I find Comesto's service so useful. It really does save me time, and it's a very helpful way to find out about interesting new products."
Over the years, Sophie has had some exciting career highlights:
Cooking Live at the Good Food Show NEC for John Torode and Greg Wallace during Master Chef Live.

Appearing on Master Chef, where she sailed through three rounds.

Appearing on Jamie and Jimmy`s Friday Night Feast.

Conducting live cookery demonstrations with TV haute cuisine chef Rosemary Schrager

In 2016, Sophie won an Instagram competition for her Friday Night Food recipes judged by Glynn Purnell, the chef/owner of Michelin starred Birmingham restaurant Purnell's. She was excited to meet Glynn at a charity ball. In March last year, she won a one-to-one cookery course with veteran chef Ken Hom

She has also had her food judged and eaten by Andreas Antona, Clive Fretwell, John Torode and Greg Wallace.
With husband no.2 and three grown-up children, all of whom are as keen as Sophie on food, new experiences, cooking and eating out, one of Sophie's favourite pastimes is dining at Michelin-starred restaurants. Through this she has had the pleasure of meeting some amazing chefs, including Michel Roux, Tom Kerridge, Raymond Blanc and Luke Tipping.
Check out Sophie's output on her LinkedIn feed.
Check out Comesto to start getting great offers and products from the UK's first platform based wholesaler