Sustainable Summer menu
Increase the range of sustainable choices in your Summer menu.
A theme running through our Summer magazine is how we reconcile the conflict between remaining commercially viable and the growing need to make sure that businesses are not creating a negative environmental footprint outweighing the benefits of their reason for existence. The guidance provided by advice and accreditation schemes such as B-corp or SALSA offers businesses clear positive assistance in how they run their operations and how to guide this towards food safety and minimising environmental impact as well as ethical practices for staff and stakeholders. But what can businesses do for themselves and how can this translate into something that consumers will buy into?
Sustainable buying and producing is a growing part of the industry.
Needing to do the right thing ethically and running a viable business, shouldn't create conflict. Eating locally sourced products and cutting food miles are the most obvious ways to make an instant positive environmental impact and when hospitality buyers work with local food and drink producers they not only cut food miles but also support local producers as well as provide a distinctive local menu.
However, no business can thrive by purchasing local alone and producers wishing to grow their sales need to extend their geographical sales reach beyond their valued local customers. The need to cure this problem was one of the first issues Comesto aimed to address. Every pub landlord or chef we spoke to before we set up was proud of the local products they bought, the relationship with the producer, and the distinctive feel the products gave to the kitchen and bar menu, but local supply can only supply a portion of what customers need
The challenge is can somebody else's local product be your local product too?
We need to look at the bigger picture, purchasing from an independent producer supplying ethically sourced and manufactured products, but from outside a 30-mile radius of your business, you are still making a positive choice and supporting entrepreneurs who are driving forward a more ethically grounded industry. But what about food miles, can we provide a balance?
Not everything can be local, seasonal, ethical or artisan-made, but the ambition should be to minimise the use of products that aren't and still keep customers happy. If you are supplying food and drink items that are distinctive and not the same stock supermarket shelf items you will please a large percentage of your clientele, attract more customers and get them to spend

It's all about the producers we work with, it starts with them
Sustainability and ethics form a core part of the offer for most of our clients let's look at five great diverse examples.
Defy
Defy is a range of quality wines a white, a rose and a red that make an impressive step towards sustainability. They came to market with 250 ml single-serve cans. Easy to serve to transport and recycle. And they have now brought out a 30-litre cask covering the whole range. This is amazing for serve and store in busy bars and restaurants and again it's replacing a whole shedload of bottles. Easy to serve by the glass and brings back into play the old favourite of the carafe and half carafe – fast service, fast profits.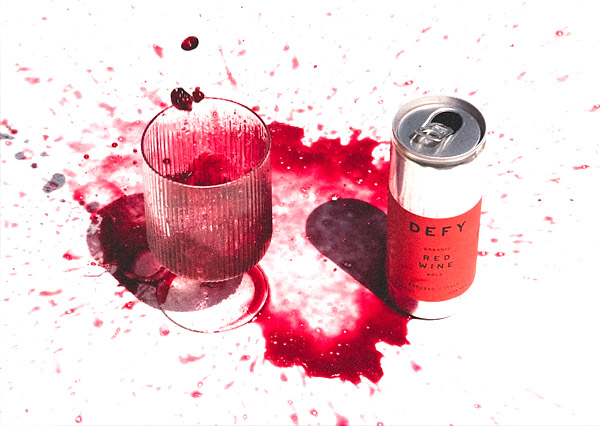 Rubies in the Rubble
Rubies tomato ketchup flies out of our warehouse. It's a clear sign that when a producer has a clear ethical brand purpose it creates interest. Rubies ketchup is and has always been made from tomatoes that would otherwise be wasted. Add in great taste and great branding and you have a winner. We have bottles and 10 litre catering pack in stock to buy now.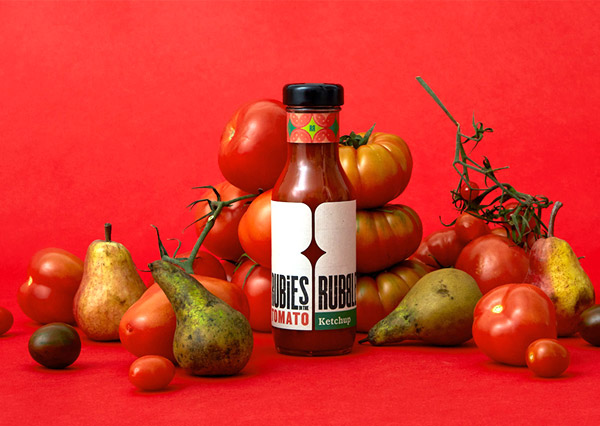 Cornish Spirits
An increasing number of our producers have a clear mission that a percentage of their profits will go to a good cause. In the case of Cornish Spirits, it's a social enterprise that once costs are covered as much profit as possible is handed over to Fauna & Flora International, the world's oldest conservation charity, supporting their vital global. They are also members of the Organisation for Responsible Businesses and as a truly organic brand, they're Biodynamic Approved, so you can be certain that only the highest quality ingredients have been used. As the only gin company approved by ORB, you are guaranteed they meet the highest of standards for responsible business practices, while their totally organic ingredients, distilled in Cornwall, create a world-class product. And it is a really top-notch gin range that you should consider buying.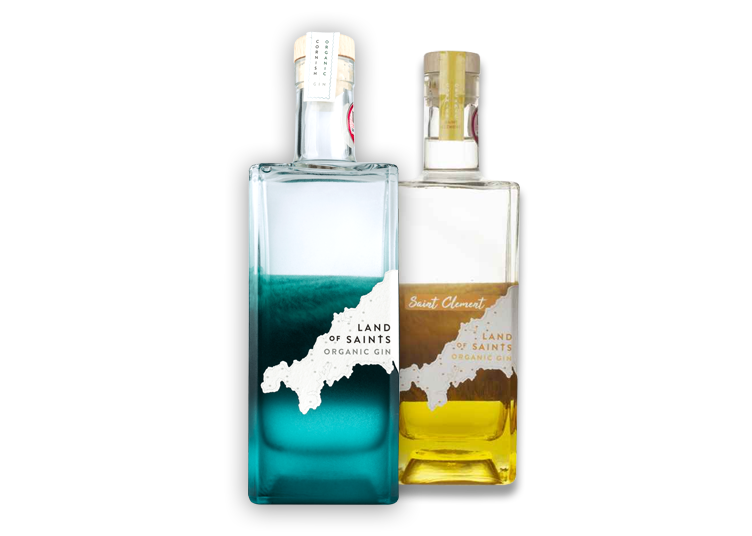 Lost Years Rum
Lost Years Rum are very specific about their aims. Every bottle of Lost Years rum you buy saves baby sea turtles by supporting community-based conservation efforts at key nesting sites across the Caribbean and Latin America. They've already helped more than 25,000 baby sea turtles begin their own journey into the 'lost years', but with your help, they aim to save more than 1 million over the next five years.
Pure and unadulterated, both flavours have no added sugar, colouring or flavouring and are both vegan-friendly and gluten free.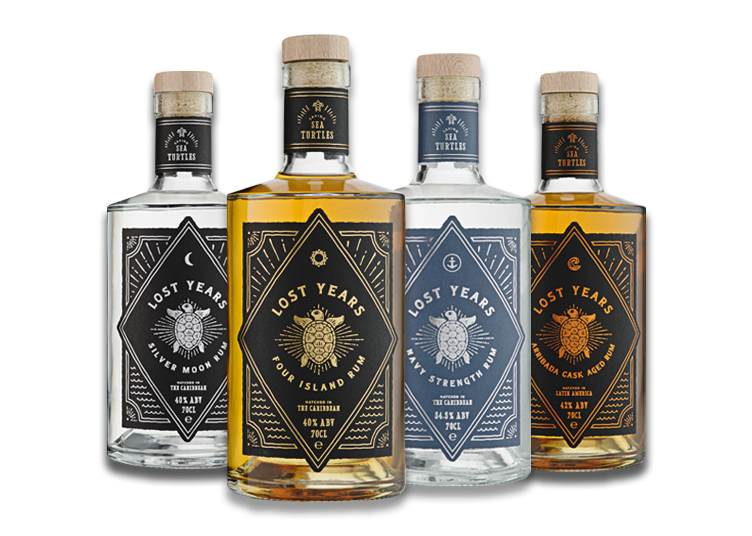 Seachips
Seachips have been around for a while now and in many ways they were one of the first branded F&B products that had a very clear brand purpose, create a delicious snack product made from something that is normally thrown away and give some of the profits to a good cause. In this case, the previously thrown away item is salmon skin, nutritious and very tasty when prepared correctly. This product has served as the blueprint for how a food item can be produced in a truly sustainable way.
They also donate a portion of their profits to supporting organisations and charities that are actively helping to clean up our seas and oceans.We are delighted to have Seachips in the Comesto shop.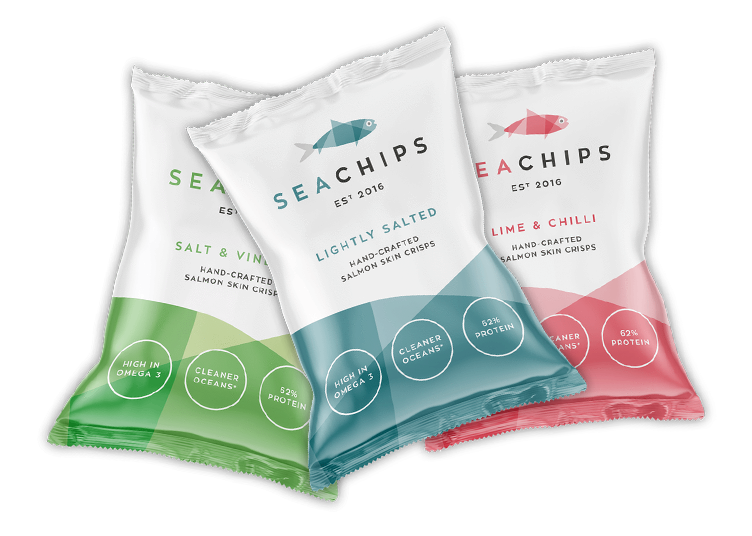 Take a look at the range of sustainable brands, place your first order and help the planet