Hussingtree Gin launch their new Blended Range – Gins for other mixers
A new and exciting trend in spirit drinking is promoting Gins that work well with mixers other than good old tonic.
It makes a lot of sense for many reasons – firstly people often go for a soft drink or mixer as their key taste of choice with a matched spirit providing the oomph in the background – think rum and coke, whisky and ginger ale, even a Bloody Mary. Secondly, with outlets having to reduce staff numbers a simple spirit and mixer is far faster to serve than most full-blooded cocktails.
Hussingtree Blends based in Worcestershire with a track record of using exciting botanicals have recognised this trend and have created a new range of gins made to be mixed with a range of flavours as well as tonic.
Brand owner Duncan Gilroy explains:
"As we evolved our blended range, we wanted to move away from the standard 'tonic as a mixer' mentality. Which we feel reflects a blurring of the boundaries seen between spirit categories. Each of our blended gins has been created to offer the flexibility of multi-serve options, with alternatives to tonic being the go-to serve. The results enable on-trade venues to offer something different and interesting to their customers. Helping them to strengthen customer engagement alongside maintaining a differentiated, premium offering."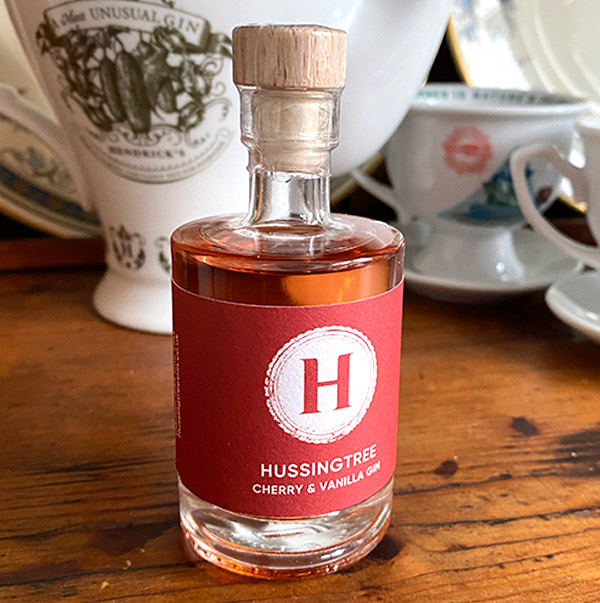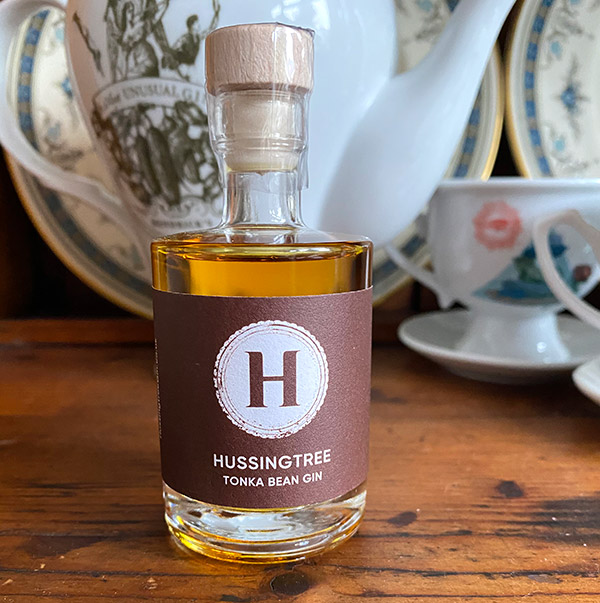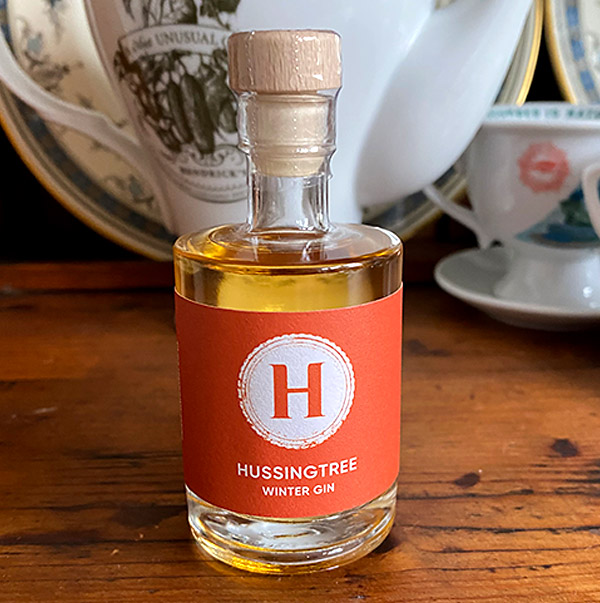 The all-important taste test:
We set up the three blends and followed the tasting notes, utilising the suggested alternative mixer of choice and in each case a second taste paired with Double Dutch light tonic.
Cherry and Vanilla Gin
Based on the Hussingtree award-winning Bumbleberry Gin we paired it with lemonade. The vanilla came out strong, with the cherry providing a background sweetness making it an easy-drinking summery style mix that works really well served long. Serving short with a splash of tonic offers a very sophisticated taste – a cocktail without the fuss.
Tonka Bean Gin
Using Hussingtree's Juneberry Dry Gin as its base, the Tonka Bean Gin will work well for both the trade and the home drinking market. This might be the first gin that really does pair up with a good quality cola as we tried, as well as tonic. We can see bars selling a lot of this if the concept is promoted effectively. And for use in the home, you have one bottle that offers choice as it works with both tonic and cola (and for a grown-up coffee and hot chocolate we understand).
Winter Gin
Based on the Hussingtree Spiced Plum Gin, festive flavours come from steeped raisins, orange, apple and a range of spices. This is a seasonal blend that works really well with warmed up apple juice as suggested or neat with ice for sophisticated sipping. And for a more traditional serving, it also works well with tonic for those who appreciate a slightly longer serve.
One to buy right now, but we would drink it all year round, again it offers that easy mix 'cocktail without the fuss' taste that works at any time.
Available directly from Hussingtree and for trade buyers soon to be on the Comesto platform at great trade prices and free delivery.